Business Profile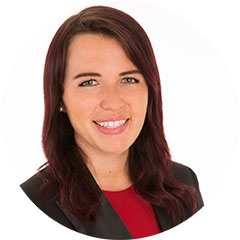 While building her first home in Halswell, April discovered first hand the pressures and complications when it comes to getting finance and building.
After experiencing the excitement of being a home owner she decided to leave the broadcasting industry and head into banking to help make it easier for others to get into their own home. Having cut her lending teeth with ANZ, April has the skills, knowledge and experience to help you get the most out of your next property purchase.
When she's not helping people with their lending, you'll find April baking treats that definitely don't get the health tick, riding her motorbike, or on the ski fields. She has a Bachelor of Broadcasting and Communication from the NZ Broadcasting School.
We provide everyday New Zealanders with specialist mortgage, insurance and investment advice.
Borrow – Protect – Invest
Someday is today
Having dreams in life is great, having big dreams is even better – but achieving those dreams is the best thing of all. And we're here to help you make those dreams happen – and more.
We're here for everyday New Zealanders
We stand for the average Kiwi looking to buy a home, protect their assets or grow a nest-egg. We're here to even the playing field with solid advice. And we do it because we give a damn.
Simple and honest approach
Life is not complicated and if it feels like it is, we should definitely talk. We make things simple with practical advice, focusing on real things you can do to move forwards.
We do what matters most
One easy way we keep things simple: we focus on what matters to you and what will make the biggest difference. Cunning plan, right? Makes you wonder why no one else has thought of it.
We're invested in you
We promise to stick by you. We'll check-in and suggest options as things change. The way we look at it, if you're doing well, our business is doing well.
It's simple (and we like that).