Project Description
Daniel Beker – Dallison Stone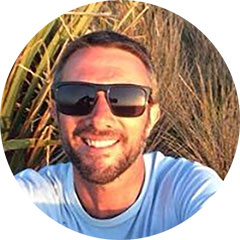 Company: Dallison Stone
Postal: PO Box 13166, Christchurch 8141
Social Media:
Daniel is a property and commercial lawyer assisting private clients, not for profit organisations and small to medium enterprise. In order to achieve great results for his clients, Daniel knows that you have to work hard to understand them.  Delivering excellent service is another motivating force for Daniel as is treating people with respect.
Born and raised in the eastern suburbs of Christchurch, Daniel has an interesting and varied background having first practiced criminal and immigration law prior to joining the New Zealand Security Intelligence Service as an intelligence officer in 2001. Returning to the law in 2007, Daniel's life experience and well-rounded approach to the law, provides his clients with confidence when working through legal issues.
Outside of work Daniel continues to both train and instruct karate holding a 3rd degree black belt. Daniel is also actively involved in the New Brighton community being the Chairman of the New Brighton Business and Landowners Association (NBBLA). He is also a proud member of the top surfing club in the South Island, North Wai Boardriders and calls North Beach home.
When not working or at karate Daniel can be found surfing with his mates, contemplating going surfing with his mates or listening to music and savouring delicious beers.
Qualifications
BA/LLB University of Canterbury

Admission as Barrister and Solicitor of the High Court of New Zealand, October 1998
Dallison Stone is a recognised legal boutique in Christchurch. Its reputation is founded upon results achieved, often in the most difficult of circumstances. Such outcomes are attributable to the blended application of strategic, legal and innovation skills.
Although a lawyer's fundamental contributions to the client relationship are competence, integrity and sound judgment, Dallison Stone believes more is required in a world of accelerating change. In applying an innovative perspective to client needs, the firm consistently delivers desired results and value.
The Christchurch firm has a solid track record of 'thinking outside the square' and of producing results where others couldn't.