Business Profile
Julia Roberts – Niche Marketing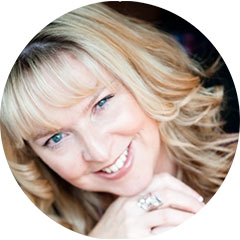 Company: Niche Marketing
Social Media:
I moved to NZ in March 2017, from the UK, with my husband John. We LOVE rugby so we've come to the right place. Camping, walking, biking with lots of social drinking basically sums us up. I love learning new things and read extensively and I take any chance to travel. We're currently renovating our first house NZ house.
Marketing Trainer for SME's
I run half and full day courses on Facebook, LinkedIn, Twitter, Instagram and digital marketing strategies to give business owners the skills to grow their business. My courses are designed to reignite that passion, and still respect how busy you are by showing you how to automate your marketing to find and win new customers.
Speaker
I speak to businesses, networking groups and associations across the UK and NZ on marketing ideas and building your personal and business brand. With a dose of humour, I share what is and isn't working right now to attract new business.
Coaching & Mentoring
Most business owners I speak to want help being made accountable for getting stuff done.
I will come to your business for a full day, review and understand your current marketing activity, put a powerful marketing plan in place and keep coming back to amend and improve the marketing funnel and keep your 'feet to the fire' to ensure results.
Author
Co-author of the Amazon best selling "The Game Changer – 37 Strategies To Help You Achieve The Business You Want." This book has been written to help you choose what you do with your tomorrow. Tried and tested strategies and business thinking to help you finally grow the business you set out to achieve.