Business Profile
Lee Kukard – Innovationz Electrical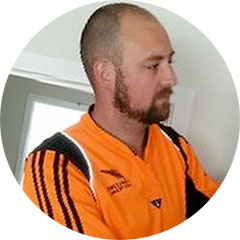 Company: Innovationz Electrical Ltd
Social Media:
I own, manage and run Innovationz electrical Ltd. I also quote and execute Job, while I am doing all this I also look for new work through advertising and calling.
Skilled commercial & domestic electricians for all electrical wiring installation & contracting services together with electrical repairs, maintenance & urgent call-outs for commercial, light industrial & domestic projects & problems.
Why do so many clients choose Innovationz Electrical?
Innovationz Electrical is a family-run business operated by Lee & Shan Kukard and our team of experienced commercial & domestic electricians.
Since 2011, we've been providing a prompt, cost-effective electrical service throughout Christchurch, Selwyn & Canterbury and have built a solid reputation for a reliable, cost-effective service our clients can rely on.
And as fully trained and experienced electricians we fully understand and work with all current regulations which is why we absolutely guarantee the safety and integrity of all our electrical installation or electrical maintenance work.
But most importantly clients appreciate our ability to work well with other trades on site to ensure your project is finished on time and on budget.
"More than 80% of our work comes from repeat business with our regular clients who wouldn't use any other electricians."
Our team are also known for being innovative problem-solvers and for being continually focused on attention to detail in everything we do – both on and on off-site, which is why more than 80% of our work comes from regular clients who wouldn't use any other electricians.
Where we work:
During the past 5 years we've been privileged to service clients throughout Canterbury including Christchurch, Selwyn, Darfield, Burnham, Rolleston, Springston, Leeston, Lincoln, Halswell, Hornby, as well as Ashburton, Methven, Rakaia, Kaiapoi, Rangiora & Amberley.
So when you need a team of skill electricians, make sure you call us first to see what innovative options or solutions we can suggest for you.