Project Description
Lemuel Willcox – Easystreet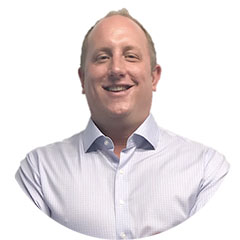 Company: Easystreet
Social Media:
Throughout my career, my main focus and pleasure has always been centered around what is best for my clients and achieving fantastic results for them.
This passion has led me to pursuing a career in financial advice, as my people skills and desire to see people achieve their goals are not something that can be taught and are a natural fit to the industry. I take great joy from helping people determine what they want from life, then putting plans and products in place to support this to fruition.
When I'm not walking my dog, or playing golf, you can find me enjoying a good Netflix binge or following my favourite Rugby League team the Rabbitohs. I also enjoy traveling and food… lots of different and glorious food.
I currently reside in Christchurch with my partner Hanh and our dog Rummy.
We're a one stop shop for all your financial needs. First we arrange your Mortgage, then we protect it, then we help you save for retirement.
Education is our mission. To provide a guided path to those who want success but understand the hard work and leadership it takes to get there. We don't promise fantasies but set realizable goals and to help you unlock your potential.
Our Promise.
#1 Customer First
Integrity isn't practiced, it's in our blood. We put our customers at the center of our recommendations. For us, our advice means making a meaningful impact on your financial wellbeing and future wealth.
#2 Transparency
Our process calls for us knowing sensitive information, like how much you earn. Because of this we think you should know how we make money and how this could impede an adviser's recommendations.
#3 Trust
We hold a fiduciary responsibility to protect your information, and act in your best interests. This means your financial information, your goals and aspirations are secret.
#4 Value
We guarantee that our rates are the best in the market. If they're not the best for your circumstances, and you still decide to progress with us, we'll give you a $100 Visa Prezzy Card.
Our Services
Mortgages
First Home – Getting your deposit together can be hard. However, you might be eligible for certain schemes aimed at getting you in your first home.
New Home – Already have a home? Looking to upsize, downsize or looking for a top-up? Our variety of lenders and best rates can help.
Investment Property – Getting enough equity to buy your next home can be difficult. However, some specialist banks have lower equity requirements than big banks.