Business Profile
Martin Eagle – Mortgage Group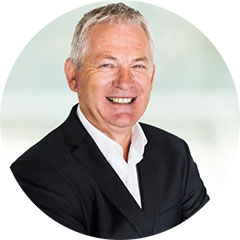 Company: Mortgage Group Ltd
Social Media:
Married for 27 years to my beautiful wife Sandy and we have 3 wonderful daughters together.
Lived in the City all my life, also a qualified licensed building practitioner, love international travel and biggest buzz is watching test match cricket… yes there are a few diehards left in the world to appreciate this glorious game…
I am a registered financial adviser and qualified mortgage broker, I understand how to get the best deal for your purchasing requirements with the best interest rates on offer. I have many banks wanting to provide finance to make your dreams a reality. I specialize in 10% deposit loans, First time buyers, Welcome Home Loans, Kiwisaver, Home Start Grants and giftings.
If the bank has said NO then give me a call I have a host of specialist lenders lining up to help.
I know what it takes to keep our clients happy. I am keen to help first home buyers into the market, as well as existing home buyers wanting to top up their existing mortgage or looking to purchase an additional property. I can also help with fixed rate reviews, self-employed and small business owners. This is a free service for all lending and I am happy to help answer your questions anytime.
I have key contacts to assist you in purchasing your property that include: Property Valuers, Solicitors, Builders, Real Estate Agents, and of course funding from all the major banks and specialist lenders.
Home Loans – Free advice, best rates guaranteed!
Pre-Approval
If you are unsure what you need to borrow from lenders, then we can apply for a 90 day pre-approval.
First Home Buyers
Why not consider using Kiwi Saver and The Home Start Grant to help you save for your deposit faster?
Refinancing
Want a new car, a holiday, or perhaps just a top up on your existing loan – ask me how I can help with this.
Existing Home Owners
Circumstances changed? We make it easy for you to up-size or downsize.
Renovations
Love the home and area you're in but it's just too small? We can help with financing your renovation.
Investment Property
Whether this is your first investment property or you are now expanding your portfolio we can help.
Construction Loans
As a licensed building practitioner, I understand the process particularly well and can offer expert advice.