Business Profile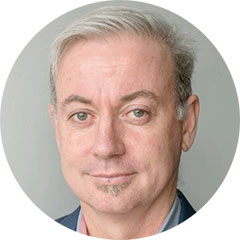 Company: Linwood Law Limited
Postal: PO Box 24111, City East, Christchurch 8141
Social Media:
Mike joined Linwood Law in 2018. After recently working in Resource Management law for a large Christchurch firm, Mike is excited to be back working in a busy suburban firm where every day brings a new challenge and something different. Mike had a previous career as a geologist working in New Zealand and Australia, so he brings a different perspective to help his clients resolve their legal issues.
Mike works primarily in commercial law and conveyancing but also is involved in Wills, Trusts, and Estates.
In his off time, Mike enjoys (some) exercise, movies and plotting his next trip with his family. He is also learning to enjoy having two teenage daughters who are not afraid to have their say.
Linwood Law Limited is a firm of lawyers committed to providing a professional and friendly service to our clients.
"A Lifetime of Support"
Linwood Law began life as the branch of a large Christchurch firm more than 20 years ago. It then evolved to become its own separate firm. Now owned by Linwood Law Limited, the company is continuing the Linwood Law tradition of providing quality service in a friendly and professional manner with a commitment to the community.
The Services Offered By Linwood Law
Property Conveyancing

Immigration Advice

Business & Company Law Advice

Employment Law

Wills, Estate & Powers Of Attorney

Family Trust & Succession Planning

Relationship Property, Separation Advice

Family Law / Legal Aid

Surrogacy & Adoption
At Linwood Law Limited, we strive to offer a skilled and dedicated legal service to our existing clients and to the community of Linwood.
Our motto is 'A Lifetime of Support'. This reflects our intention to look after our clients through every step of their lives, as lawyers and trusted advisers.