Project Description
Mike Goatley – One Agency Real Estate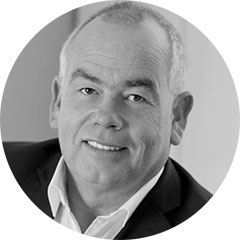 Company: One Agency Real Estate Specialists Ltd
Postal: 68 Rolleston Drive, Rolleston, 7614
Social Media:
To be an innovator is to apply information, imagination and initiative to generate new ideas and derive greater value. Mike Goatley is a pioneer, who has established and run several businesses based on a foundation of integrity, honesty, value and results.
Mikes career began initially in engineering, exporting and property development, and progressed naturally into Real Estate. Mikes driving force is his concern for others, his compassion and a deep commitment to making a difference.
Mike delivers a new level of service and amazing results that delight his clients, resulting in referrals, repeat business and glowing testimonials. When asked how he measures success, Mike said "when someone tells someone else to use your service, then you know you have succeeded"
Working with trust, enthusiasm, generosity and diligence, Mike has established a highly successful business from his award-winning Rolleston office, and is the owner of One Agency Real Estate Specialists Limited. Mike controls every facet of the business, meaning he can provide even greater levels of hands on care and expertise. Mike is passionate about being a great ambassador of the profession; doing exactly what he says and delivering more to his clients, the market and local community. Mike is not just the nice guy who will look after you, he gets the job done! So, pick up the phone or pop into the office and speak with Mike today.
One Agency is a revolution in real estate, empowering both individual real estate professionals and established agencies to take control of their future and bring an entirely new level of service to clients.
Every successful agent wants to be in a position to achieve their true potential and bring their own vision, ideas and working style to life, with many seeking to re-invigorate their brand and enhance their market presence. We believe we have achieved the perfect vehicle for driven agents to steer their own ship and better represent their clients in the marketplace.
We are Australaisia's fastest growing real estate group, with new businesses rapidly opening in New Zealand and continuing to grow and thrive in Australia. One Agency Principals are all well-known and respected real estate professionals who have used the unique One Agency platform to open their own operation, without the constraints of belonging to a big franchise. And because they have such a vested interest in the success of the business and it's their name on the company, this translates to far greater care and attention for clients as well as a greater incentive to achieve premium results.
Real Estate Specialists are dedicated to providing a fair commission structure that will ensure more money from the sale of your property stays in your pocket where it belongs.  We pride ourselves on operating under the One Agency brand that is run by locals for locals, with revenue from local sales invested back into the local economy.  A win / win situation for everyone.