Business Profile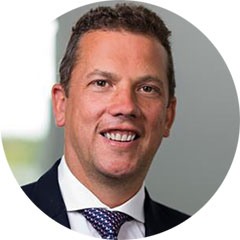 Company: AdviceFirst
Social Media:
With 20 year's experience in the financial industry, I've seen first hand how important financial freedom is to my clients. And because financial freedom means something different to each of us, my goal as an Authorised Financial Adviser is to provide tailored financial advice that enables you to protect your assets. Insurance advice should be a critical part of creating and implementing a financial plan. My role as your adviser is to ensure your goals are achieved whatever life may throw your way.
Areas of Advice;
Life insurance

Income protection

Trauma insurance

Disability insurance

Business insurance

Health insurance

Employee benefits
Professional Experience
I began working in the financial services industry in 1994. I spent 10 years in trading roles with major investment banks in London before moving to New Zealand in 2003. In New Zealand I have held roles with Spicers, OMFinancial and Knight Frank. For further details please refer to my LinkedIn profile.
Qualifications
I am an Authorised Financial Adviser (AFA) and have an Honours Degree in Economics from Manchester University.  I am a certified member of the Institute of Finance Professionals New Zealand (INFINZ).
Interests
As a father to 3 young children, outdoor activities are always on the agenda. I am a keen golfer and enjoy fishing the lakes and rivers in Central Otago whenever the opportunity arises.
Authorised Financial Adviser (AFA)
Nominated Representative of Spicers QFE
AdviceFirst is a successful firm of experienced Financial Advisers who help thousands of New Zealanders stay on track with quality advice through life.
In life, we all want the best for our families, ourselves, and, if we own a business we want it to grow and be successful.
We want to prosper and protect everything that we value.
We want to take care of people who are close to us and our property, now and in to the future. We want an enjoyable and comfortable retirement.
AdviceFirst is here to help you do just that.
We're here for you, and we can help you by offering expert financial advice throughout your life.
Whether it's investment, wealth management, insurance, or KiwiSaver, we have the expertise, people and resources to give you the financial advice you need, when you need it.
Our financial advisers are experts, but they won't use complicated jargon.
Instead, they'll take the time to understand exactly what you want, or more importantly what you need.
Then they'll put forward ideas and make recommendations personalised for you. No off-the-peg, one-size-fits-all, she'll-be-right approach.
There are AdviceFirst offices across New Zealand, and we're the largest financial advice network in New Zealand.
All you need to remember is one thing: the future is all about what you do now. And the first step is talking to AdviceFirst.
We work with clients to provide helpful, practical financial advice, planning and quality products that can make a positive difference in their life.
We help individuals, families and businesses with all types of insurance, KiwiSaver, investment plans and more.

We've structured our business for clients to get everything they want from one experienced Financial Adviser, supported by specialists as needed.

The Financial Markets Authority regulates our Financial Advisers.

We have an experienced CEO and management team and are governed by a Board of Directors.

Our cornerstone shareholder is AMP*, which has been operating in New Zealand for over 150 years.

We are remunerated with a mix of salary and commissions. Our product recommendations are driven solely by our clients' needs, not by how we are remunerated.