Business Profile
Paul Brown – PB Employment Law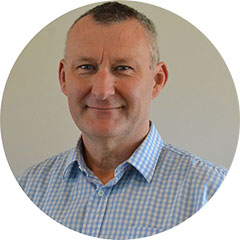 Phone: 03 22 22 385
Mobile: 027 4747 606
Email: paul@pblaw.nz
Website: www.pblaw.nz
Company: PB Employment Law
Postal: PO Box 79121, Avonhead, Christchurch 8446
Social Media:
Well educated "in the school of life" meant that my time at school was largely wasted. From there a wide variety of jobs followed, such as diary farming in the Waikato, forestry worker in the far north, tyre fitter in both NZ and Oz, fleet tyre service man, tyre company manager, construction worker, factory worker , – and perhaps the best education of all – at least in the school of life – a taxi driver.
Having been ' a jack of all trades' and a master of none, I commenced my LLB in Auckland – saw the light – and finished it at Canterbury University. I was admitted to the Bar in 1999.
Having initially practiced as a commercial solicitor, I soon specialised in employment law, which remains my area of expertise today. I have also worked in civil litigation, dispute resolution and some areas of commercial, estates and family law.
For the last 8 years I have also been a Disputes Tribunal referee for the Ministry of Justice, and have developed a wide knowledge of commercial law and consumer legislation.
Perhaps unsurprisingly, if you want really clear advice, without any 'organic fertiliser' , you will get on well with me.
PB Employment Law is a Christchurch based company, who specialise in giving good sensible employment law advice.
We can help any one – employer or employee – who wants some help with:
Unfair dismissals, personal grievances, disciplinary processes, getting redundancy and restructuring processes right, advice on individual employment agreements.

Advice on who is and who is not an independent contractor, investigations by MBIE inspectors, – if it is employment law – we do it!

Experience is everything in employment law – there are plenty of lawyers and advocates who call themselves an expert, but be careful and do some research.

Paul has appeared in hundreds of Employment Relations Service mediations, the Employment Relations Authority, the Employment Court and the Court of Appeal.
Our best clients know they can phone or email us when ever they need to, even if only to check that things are still on track. We prefer clients talk to us, without fear of never ending legal bills.
For employers we use email and skype a lot, especially for clients around the country. For the more tech savy employers, we have attended disciplinary meetings by webcam / skype, which is very cost effective.
Give us a call – it's free – and lets have a chat.