Business Profile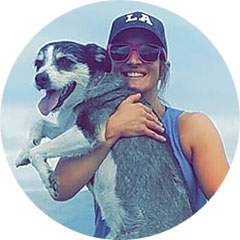 Company: Web Genius
Social Media:
Web Genius is a New Zealand-based SEO and web design company dedicated to bringing you new clients and more repeat business
In modern society, most people perform an internet search when they are looking to solve a problem or find a product or service. If your small or medium-sized business doesn't have a website, you may be missing out on thousands of dollars worth of business.
However, just placing a few pretty pictures and stuffing some keywords on a website isn't going to work with strict search engines like Google. And, if your small business website isn't on the first page of Google, you may as well not have one at all.
Web Genius is a Wellington-based web design company that specialises in creating websites built especially for sales lead generation. On the surface our websites look good and read well, and behind the scenes, careful research of search engine optimisation is applied to ensure your business features highly in search rankings.
These websites are backed by other lead generation services including Google Ads, SEO boosting packages and email marketing solutions.
If you need a new business website and you want to work with the best online marketing company in New Zealand, then give us a call. Contact your local digital marketing consultant or get an idea of website design costs before you start.
Our web development company offers a full suite of marketing and online lead generation options
Web Genius is about more than great website design – although we do that pretty well too. You can choose just one of our services, or choose a range to ensure your web marketing is really doing its job for your business.