Business Profile
Rob Liddell – Christchurch City Council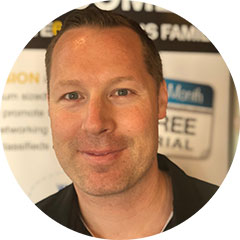 Company: Christchurch City Council
Social Media:
I am a 'Aquaholic' – I love the water, swimming, kayaking etc.
I have a wonderful wife who puts up with me with a smile most of the time… We have 2 children who do not sleep much so life busy, but a good busy!
Christchurch City Council
I am the Sponsorship/Corporate Partnerships man at Council for the Recreation and Sports Unit.
This involves looking for and working with corporate and business partners for everything from our community events, such as Sparks in the Park through to naming rights for our new exciting facilities that are coming on line.