Business Profile
Tim Elley – Tim Elley Data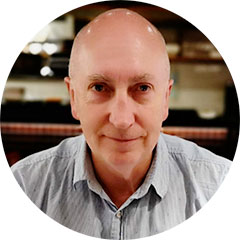 Outside of my professional life, I was in the Royal New Zealand Naval Volunteer Reserves (RNZNVR) for 31 years, becoming Commanding Officer of HMNZS Pegasus in 2007, and retiring from the RNZNVR in 2010.
In 2012 I picked up the role of Secretary for the Navy League Canterbury Inc. They are a charitable trust providing financial support for youth organisations (primarily Sea Cadets) in Canterbury, and advocating for maritime strategy.
I believe my years in the Navy have given me a sense of dedication, will to work and responsibility.
I have worked in IT for many years, starting as a database application developer, and moving over time to a SQL Server DBA role.
For 11 years, concluding June 2019, I was the SQL Server Manager for CommArc Consulting Ltd. CommArc is an independent consulting firm providing managed IT solutions and Cloud services for a wide range of clients. I was responsible for managing SQL instances for many clients in both a day to day capacity, and at a strategic advice level.
Since leaving CommArc, I am establishing myself an independent consultant providing DBA services for a growing client-base.
35+ years IT experience
23+ years SQL Server Consulting
Management experience
Extensive experience in most aspects of SQL Server Database administration:
Installing & Upgrading

Well versed & strong advocate in best practice

T-SQL

SQL Server Reporting Services (SSRS)

Performance Tuning

Database design

Security

Experience in all versions of SQL Server from 6.5 to 2017

Rep