BUSINESS PROFILE
Victor Marchionna – Harcourts Holmwood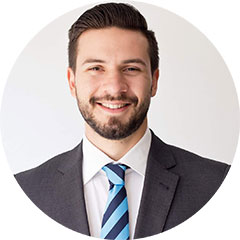 Company: Harcourts Holmwood Ilam
Social Media:
Like my Harcourts profile says, I worked in food service before starting in Real Estate, both in cafes and a fine dining steakhouse prior to moving to New Zealand in 2014.
I also worked as a Fire Stopper, did a year of study for Engineering, and even completed a course to be an Emergency Medical Technician. I joined Harcourts Holmwood in the middle of 2016 and have been working from our Ilam office since.
I have always found the most satisfaction in the service industry and to me real estate is the ultimate in that with the opportunity to help an endless variety of people meet their real estate needs and goals.
My business focuses on communication, trust, and commitment and I believe your next move in real estate should be simple, enjoyable, and most of all memorable.
Harcourts Holmwood Christchurch Real Estate
Harcourts Holmwood Real Estate is an award winning Christchurch real estate company with an excellent team of offices and real estate agents to assist with your buying, selling, property management or commercial property needs. Not just your average real estate company – we provide our customers with a world-class experience.
Market leaders in our area, and with a dominant market-share, Harcourts Holmwood features a wide range of Christchurch real estate listings. Browse through our properties, or contact us to find out how we can market your home. We offer expert advice on the real estate auction process and a provide professional marketing campaign for your property.
Holmwood is also proud to support the community, and through our innovative partnership with Nurse Maude, Canterbury's largest provider of district nursing and homecare, we've managed to make a significant contribution to Nurse Maude's fundraising efforts over the past nine years.
Want to know what's happening in the Christchurch real estate market? Stay up to date with the latest news and trends by clicking the real estate news image below.
If you are wanting a career in real estate, click our real estate careers image below to find out how.
In a people-oriented business, having people working for you who are single-mindedly focused on getting the results you want, definitely makes the difference. It's what makes us your kind of people. Contact us today and see how we're different.