Business Profile
Brian Magellan – Swainwoodham Group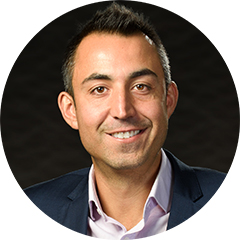 Company: Swainwoodham Group
Social Media:
I am happily married and a father to a young daughter, so I know how important it is to make the right decisions for your family. My mission is to educate and advise individuals and small business owners on how they can make the best insurance and lending decisions for themselves, their family, and their business.
I have a keen interest in playing and watching all types of sport and travelling, though i don't get much of an opportunity to do either these days! I also love going to the beach and swimming in the Waimak River. I've also been known to drink a coffee or two, and would welcome any opportunity to enjoy a coffee with like-minded people.
I have over 10 years experience consulting to top flight banking, wealth management and financial advice corporate clients in Australasia. My passion for educating clients on how to optimize their advice, product and service delivery now extends to educating and advising individuals and small businesses on how they can get the most value out of the financial products and services they use everyday, such as personal insurances, loans, and kiwisaver.
I can show you how to structure your personal insurances and mortgage correctly to ensure you have the optimal protection and lending in place to safeguard you, your family, and your business, and help you achieve your personal and business goals sooner.
My experience is backed up by my qualifications, which include a Bachelor of International Business Administration, Bachelor of Economics, and Diploma of Financial Planning, and I continue to undertake training that improves my ability to help my clients.