Business Profile
Debra Taylor-Hayhurst – Success Factor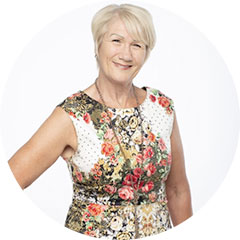 Company: Success Factor Consultancy and Coaching Limited
Postal: PO Box 78333, Pegasus 7648
Social Media:
Debs hails from north-east Scotland, moved to England at 29, lived in Suffolk, England for 20 years before moving to New Zealand in 2007. Debs is married to Jeff, lives in North Canterbury and loves the kiwi lifestyle.
Between them, Debs and Jeff have 6 children and 10 grandchildren who all live in England. She visits every year to spend special quality time with them all.
Using a tailored approach Success Factor invests in people and businesses, by providing them with the tools to reach their full potential through result based services, by working together to make a difference.
Debs career spans from being a business owner, senior management in Government and National Health Service (UK) CEO of not-for-profits both in UK and NZ, including setting up two not-for-profits in UK.
Debs is a qualified Life Coach, with the NZ Institute of Business Studies (NZIBS), hold a Master's Degree in Business Administration (MBA), studied in Humanities and Social Science and tutored First Line Management courses levels 3 and 4 at Aoraki Polytechnic as well as setting up and running other training programmes, conferences and workshops.
Debs is a professional public speaker, a member of Toastmasters International since 1992, has held national and training roles in NZ, and is a Distinguished Toastmaster (DTM). Debs is also a member of the National Speakers Association NZ (NSANZ).
Debs has considerable experience as a counsellor and listener, and has worked with clients from all walks of life including survivors of domestic violence and abuse.
<