Business Profile
Jo Taylor – Solutions Canterbury Painters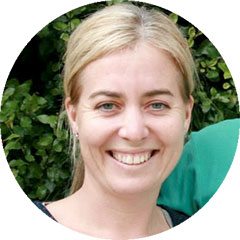 Company: Solutions Canterbury Painters Ltd
Social Media:
I am a mum of 3 children 2 boys and 1 girl and I work at promoting our company full time.
Solutions Canterbury Painters
CANTERBURY'S first choice for all Painting and Decorating
Our Services
Our emphasis is on you the customer; your needs and your satisfaction. So give us a call, we'd be glad to talk to you and tell you what we can do for you.
PAINTING & DECORATING
Interior/exterior new houses and repaints

Roof coating

Stopping/level 5 skim coating

Wallpapering

Airless and low pressure spraying

Specialty coatings

Commercial painting

Gib fixing

Maintenance programs

Concrete floor coating

House and building washing

Earthquake repairs

Preparation work

Waterproofing

Project management

Quality and quantity surveying
Solutions Canterbury are pleased to give a
5 YEAR WORKMANSHIP WARRANTY
The Warranty guarantees the coating system applied will not peel, flake or blister for a period of 5 years as a result of substandard surface preparation or application of the coating system. (terms and conditions apply).
Why You Choose Us?
Cantabrian owner operators Vince and Jo Taylor of Solutions Canterbury offer a wide range of painting and decorating services using the very best industry recognised products, coating systems, application methods and procedures, all delivered with passion and pride.
We value uncompromisingly high standards and offer them to the client at a fair price.
Our Mission
Solutions Canterbury aims to be the first choice for clients who value extremely high standards, both in the finished product and the entire service experience, and want to partner with the leaders in the painting and decorating industry in the Canterbury region.
Our Vision
Solutions Canterbury, having more than 10 years experience in the industry, offer a wide and specific set of services for News Zealand's home and building owners. Our trustworthy, friendly staff are carefully selected because they value Solutions Canterbury's passion and enthusiasm for putting our clients' high standards first.
PREPARATION SERVICES
Love DIY but dislike the preparation work? Well we love it! Preparation can be up to two thirds of the entire job! Let us do the prep work!
You avoid the stress associated with doing some-thing you really don't enjoy, ensuring the important part is done properly by us. All the while you save time and money by only completing the enjoyable part of the project – the painting, and paying for the hard part of the project – the preparation work.
We are also Masters at Fence Painting
A good looking fence can add thousands of dollars to the value of your property, while a poorly maintained fence can actually do the opposite!
We have the knowledge, passion, skills and experience to transform your new or old fence; whether timber, brick, block, steel or a combination of two or more, into an attractive accompaniment to your valued investment.
Talk to us today about the best option for you!