Business Profile
Mark Glanville – Simplicity Funerals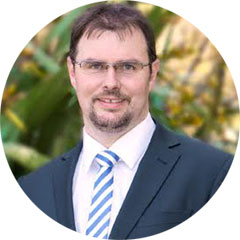 Company: G Barrell & Sons
Social Media:
Mark has been involved with the funeral industry since 1991 and is fully conversant with all aspects of the funeral industry. He was awarded FDNZ Award in funeral directing Certificate 1995.
Mark is married and lives just outside of Christchurch on a 10 acre block  with his wife Olwen.  Their interests there are hobby horses with Olwen being the rider!  Mark enjoys white baiting during the season at the Ashley river mouth and pottering around on the land at home creating gardens and general lifestyle block work. Mark and Olwen have been enjoying weekly Salsa dancing lessons. Mark also belongs to Toast Masters which is giving him more confidence and skills for talking to groups about funerals grief and empathy.
Simplicity Funerals believe things should be simple for you at what can be a difficult time. Traditional or contemporary… a funeral should be affordable and it should be respectful.
We aim to provide funeral services that are dignified and, in today's value conscious world, affordable. Simplicity Funerals also offer burial and cremation services.
Simplicity Funerals are nationwide – you can find us in Auckland, Wellington, Nelson & Christchurch and are able to cater to all price ranges and offer individual pricing plans to suit everyone.