Business Profile
Maxine Goodman – Artisan by Rangiora Bakery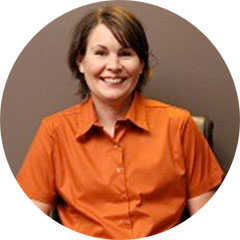 Company: Rangiora Bakery
Social Media:
Being a local girl, Maxine started her working career as a cafe assistant at the Antartic Centre where she worked in a variety of positions, from waitressing to kitchen hand for functions. Following a desire to travel and see the world, she embarked on an extended working holiday ending up in Canada where she was Hostess at the Ontario Jockey Club.
Returning to Rangiora in 2003, she worked as the Assistant Manager at the Blue Rooster Café before taking on a role as Restaurant Manager at the Rangiora Brew House.
In 2009, we were fortunate to have Maxine join us at Rangiora Bakery and help us set up the new Artisan Café. She leads a great team in a happy environment which is not always an easy task to do in such a busy work place. Maxine is happily married to Toni and in her spare time loves to spend time with her two children, Thomas and Emily.
Artisan by Rangiora Bakery
Our new Bakery/Cafe in Rangiora, is the result of many years of planning. It was always a goal to create a place that would draw customers to the North Canterbury district and in turn, create a special place for our customers that they could call their own and be proud of.
From our perspective, with most of our wholesale customers being either based in Auckland or Australia, we wanted to create a living showroom where we could try new concepts in cafe food. In designing Artisan, we were also mindful of our existing customers who wants just a pie to go and the customer who wants the total cafe experience.
We managed to incorporate theatre baking, chef zone and cake decorating so people can see behind the scenes. The attention to detail is everywhere with themed seating areas that can accommodate up to 160 customers over two floors. So that parent groups can relax and enjoy their coffee, we built a separated play area for children as well as parents changing room, both located on the second floor.We have a breakfast menu available daily from 7am – 11:30am and are fully licenced so you can enjoy a glass of wine with your meal.
Our cafe is open daily from 7am – 5:30pm.
Please come and be amazed!