Business Profile
Liz Hullen – Styx and Stone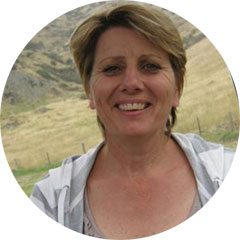 Company: Styx and Stone
Social Media:
Styx and Stone – as its name suggests our restaurant is famed for its Stone Grill dining and uses only authentic, quality ingredients that cunningly complement and enhance each other to ensure you have a memorable dining experience.
Bookings advised but not essential.
What's special about Styx and Stone?
Plenty. Pop in for a drink. There is a wide range of wine and beers, and you can sit at the bar or at one of the pleasantly appointed tables. Order a coffee, enjoy a selection of desserts and cocktails, sit in a homely lounge area and sink into relaxing leather couches.
There is flexibility in seating – a couch by the soft flicker of a gas fire, a comfortable bench outdoors, bar tables, dining tables, and our new Stone Room for a corporate lunch or seminar. Move a few tables and you have a dance floor. Sit back and enjoy the big screen… Styx and Stone has really got it all covered.
The Bar
What's so special about Styx and Stone as a Bar venue? Styx and Stone is the ideal place to meet friends, wind down after work or dance the night away.
At Styx and Stone Monteiths is our Beer of choice and we have their full range on tap, including the delicious Monteiths Apple Cider. There is a comprehensive wine list, a huge range of premium spirits, and a great cocktail list.
You can sit at the bar or chill out at one of our bar tables and be entertained by our friendly staff or our huge digital audio visual system. During the weekend evenings, tables are cleared away to make way for a dance floor for those that want to make a night of it. Our range of music is second to none.
Flexibility is key here – relax on a couch by the soft flicker of a gas fire, or maybe a table outdoors is your thing. Bar tables are perfect for after work drinks, and our bar menu will help fill that gap. Styx and Stone has really got it all covered.
Corporate Functions
Corporate functions and meetings, family celebrations, sporting and dinner groups.
Our Stone Room is an area designed to suit your needs including, surround sound, LCD TV, power point presentation facilities and microphone systems.
The Stone Room holds up to 20 people seated at an impressive solid slab macrocarpa timber table on high backed leather chairs. Custom menus and catering options are available. This room is completely sound-proofed from the rest of the bar environment.
Functions
Styx and Stone is the ideal venue to hold your family celebrations. We will work with you to help arrange your party or dinner with the minimum of fuss and the maximum amount of fun. Suitable for very large groups as well as more intimate gatherings.