Business Profile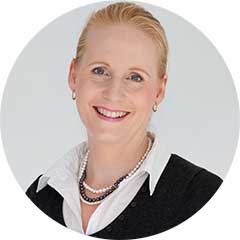 Company: Arbonne International
Social Media:
Hi, I am a wife and working mum of two primary aged children. We love to spend time at our place in Twizel during long weekends and school holidays. When the weather is good we love to take our boat out onto the lakes surrounding Twizel – I must admit that as the years have passed, I have become a "fair weather" water skiier! The purchase of our first boat last year saw me tackle the challenge of learning how to back the trailer into the water to collect the boat after a day out – something that has the ability to fluster even the most competent driver!
My career was spent in the corporate world of banking and this fulfilled my ambition to climb the corporate ladder. More recently retrained in Adult Learning and Change Management which ticked the boxes regarding my desire to assist and share knowledge with others. But after I left the security of the corporate environment I was just not picking up the work in training or change. All work that I was qualified for and wanted to do required a fulltime commitment and I just didn't want to miss out on my kids growing up. Then I was introduced to Arbonne International which is a network marketing company & something I never thought I would do, but once I looked into it I just realised I was uneducated and I just had to do it!
And I know that it's going to change our lives financially, which is amazing. I know exactly what our future looks like and where we are heading as a family and I am so excited to see the opportunities this will bring. This will allow me to be the mum that I need to be, work with beautiful, pure, safe & beneficial health and nutrition products but also make a contribution to our family income. I love that!
Arbonne is a highly regarded premium brand with a Swiss heritage working in the health & beauty industry transforming lives through pure, botanically based ingredients in scientifically tested products; a pure, health lifestyle; and the pure joy of helping others. Our founding principle – to deliver pure, safe and beneficial products – has taken on a deeper dimension as we explore new science, focus on green chemistry and uphold our strict ingredient policy to deliver the safest, most beneficial formulas to families around the globe.
We formulate without animal products or by-products, artificial flavours or sweeteners, or chemicals – some of which are: mineral oil, parabens, petrolatum and formaldehyde-donating preservatives. We are also Vegan approved, gluten free – we craft products with integrity, expertise and innovation. It is done responsibly, taking care of our earth at the same time.
We have over 400 products available in skincare (for men & women), personal care – includes baby care, spa treatments, toothpaste, deodorant, makeup, hair care and an opportunity to be part of a fast growing and innovative international company.