Project Description
Michael Hempseed – Employee Solution Service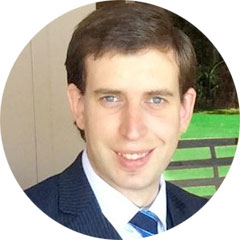 Michael loves to travel, having visited over 34 countries, including Cambodia, Morocco, China, India, Brazil, Ukraine and many others. Two highlights included doing a camel trek through the Sahara and visiting the Chernobyl nuclear reactor!
He doesn't stop there, he has been skydiving, paragliding and piloted an aerobatic plane. In August 2016 Michael spoke at Tedx Darwin on overcoming failure, his talk gained widespread acclaim.
He spoke of his failure on Britain's Got Talent, how he went on to share this story and has subsequently inspired thousands of people to not give up when they fail. Michael is a living example that even if you fail spectacularly you can still go on to be successful.
Employee Solution Service
Michael Hempseed is quickly gaining a reputation as one of the leading HR consultants in Christchurch. In 2015 he founded The Employee Solution Service, a specialist HR company that focuses on turning around underperforming or challenging employees. For one of his first jobs he was asked to consult about a girl who was working in a warehouse. She did nothing all day. The managers thought they would have to fire her and it would be expensive. Michael discovered she had bad anxiety from the earthquakes. The girl was working at the back of the warehouse where she felt trapped. All he did was move her from the back of the warehouse to the front, near an exit and she became one of the best employees the company had!
Another significant success involved getting an employee back to work quickly who had 90 days off sick for migraines. Michael quickly figured out the problem was poor stress management, he got the employee some help and he has been back at work almost every day since!
He is a highly sought after professional speaker. He has delivered more than 80 inspiring and informative seminars over the last two years, on such diverse topics as overcoming failure, mental health and stress and burnout. Funny, full of enthusiasm and taking a genuine interest in people are all qualities that make him a captivating speaker.