Business Profile
Duncan Macintyre – Layburn Hodgins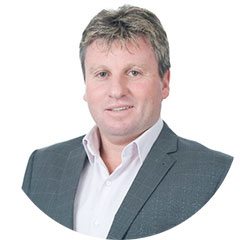 Company: Layburn Hodgins
Postal: PO Box 795, Christchurch
8140
Social Media:
Duncan Macintyre has 20 years experience in all aspects of residential and commercial conveyancing, leasing and tenancy.
He is an able negotiator and provides clients with advice on business transactions including franchise agreements, licensing and financing. Duncan also heads his firms Immigration law team specialising in all areas of Immigration law.
Duncan is well recognised in Christchurch as an experienced immigration lawyer advising clients on all aspects of New Zealand immigration policy including student visa, work permits, business visas and residence applications. Duncan has successfully appealed to the Minister of Immigration for special directions and exceptions to policy waivers.
Duncan considers himself a master of many sports and is married with two sportmad sons.
Layburn Hodgins is a new breed of law firm in New Zealand
Customer service means everything to us. Naturally we're here to provide top quality legal advice and service to individuals and businesses alike, but lots of law firms claim to do that. We want to be different. We want to be the law firm that bent over backwards to make you feel welcomed, listened to, and valued. And did a great job for you.
We've abandoned the office towers and embraced simplicity and technology. We are designed to provide smart, flexible, client focused legal services. We prefer to keep our overheads low so that we can focus on your interests, not ours. Put simply, Layburn Hodgins would rather work with you to achieve your goals than chase billable hours to pay for "partner" golf games and expensive boardroom tables.
We are serious about the law and we focus on delivering great legal services at a reasonable, predictable price. Our team of talented lawyers are experts in a variety of legal areas providing a 'one stop shop' for legal services. As your legal needs change throughout our relationship with you, we will ensure that you have the right lawyer for the job. Our integrity and client focus will remain consistent irrespective of which team member assists you.