Business Profile
Karen Degen – Set Free with EFT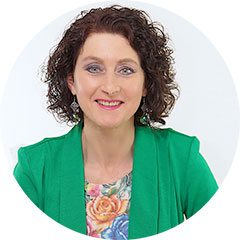 Company: Set Free with EFT
Postal Address: 12 Oakview Lane, Cashmere, Christchurch 8022
Social Media:
Karen Degen is a Happiness, Health & Success Coach, Professional Speaker and Author.
She frees people from the thoughts, beliefs and emotions that are holding them back in life.
Karen uses a number of tools to do this, with one of the most effective ones being EFT (Emotional Freedom Techniques), which is a form of Energy Psychology. That is why her business is called Set Free with EFT.
Karen creates freedom from:
Emotions that are negatively impacting on your life, including depression & anxiety

Fears and phobias

Addictions

Health and physical issues (because unresolved emotions are a major contributor to most illnesses)

The subconscious barriers that are preventing you from reaching your full potential.
AND, because happiness has been proven to directly affect the bottom line, Karen helps businesses increase productivity, improve leadership and adapt to change.
When not changing people's lives you will find Karen either at the gym, playing tennis or hiking/tramping somewhere beautiful. Her favourite thing is to be outdoors in the sun, getting some exercise and sharing the experience with good company. She is happily married to Theo and lives in Christchurch, New Zealand (but works nationally and internationally via Skype).
As well as freeing people from the thoughts, beliefs and emotions that are holding them back in life, Karen is also a Professional Speaker and a published Author.
Professional Speaker
Karen delivers speeches, workshops and seminars that inspire, educate, motivate and transform.  She speaks on the topics of happiness, health and success.  Research has found that success and health are directly affected by happiness.  If you want a successful company then you need to increase happiness levels in your staff and management.   Greater happiness means higher productivity, sales and profit.  Greater happiness means better creativity, faster adaptation to change and better leadership.   The key to greater success is changing your thoughts, beliefs and emotions, something Karen is an expert on.
Author Of:
Karen is the author of the book Heightening Your Happiness how you can develop the skill of enjoying your life.  There is one universal goal that every person on the planet has: To be happy. The problem is that we don't know how to achieve that goal. We think that when we have a better life, we will be happier, but studies show that only 10 percent of our happiness is due to our life circumstances. That leaves 90 percent that we have control over, if we know how. This book is the how.
Happiness is a learned skill. This book will teach you that skill so you can raise your own happiness level to spectacular new heights.
This book will give you the tools to:
Avoid the two words that happy people never say or think.

Discover how you can feel good about yourself and create a sense of self-worth, no matter how imperfect you are.

Identify the three personality traits that happy people never have, and how to change them if you possess them.

Experience what happy people do when life gets tough, and how you can remain happy no matter what is occurring in your life.

Master the art of controlling your thoughts, and reprogramming your brain to release old ways of thinking, and create new happier ones.

Acquire the skill of using EFT (a form of Energy Psychology) to make changes that you have never been able to make in yourself before, no matter how much you wanted to.