Project Description
Raewyn Walker – Webdisplay.co.nz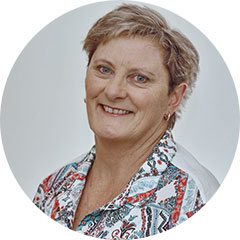 Company: Webdisplay.co.nz
Postal: PO Box 500 Rangiora 7400
Social Media:
Raewyn has had a strong background in photography with a career spanning over 15 years both in NZ and overseas. In 1997 she joined the NZ Police where she enjoyed an 18+ year career.
Over the past decade she developed a passion for real estate, which she soon realized, combined perfectly with her existing passion for photography.
Over the past 8 years she has managed to juggle photography, policing and to enjoy her personal interests. She has built a solid reputation in the genre and established herself as a popular real estate photographer in the Christchurch and greater Canterbury area. As her interest and passion for real estate photography has grown she has now, in 2016, moved to full time photography.
Her passion for both photography and real estate is evident in all the work she produces.
Raewyn's photographic skill extends to undertaking assignments for website, marketing and other photography work including weddings, portraits and family groups.
Leading the way in professional property presentations
With our stunning architectural and property photography, we bring out the best in any property be it bare land, a handyman's dream or a million dollar property; we make it stand out with the sole purpose of attracting more prospective buyers.
We are a full service company offering traditional still images as well as a variety of other property presentations, micro websites and home staging.
In 2010 Raewyn and Chris teamed up to establish webdisplay.co.nz. Their aim is to meet the demands of a new generation of real estate agents who have a desire to take their sales to a new level.
They are dedicated and highly motivated to promote true professional photography for real estate.
As independent photographers they are flexible and responsive to the changing needs and trends in real estate marketing strategies; they are constantly striving to create that product that works perfectly for their clients.
Our Products & Services
Photography
Our photographers deliver top quality images using advanced lighting techniques (indirect lights) to ensure your property looks natural and at it's best.  You have probably already seen our images in property listings and magazines.
We have various packages to suit most properties and budgets, daytime as well as twilight images.
Elevated photography may create extra impact for your listing; this is a feature we offer with all our products – it's free!
Post production work is included in our service and includes blue sky replacement if required.
Click here to see a sample gallery of images we have created for various clients.
Webshow
We present your still images in an audio visual experience with movement and sound, virtually placing the viewer in your home. This is an excellent tool for qualifying buyers.
Your webshow is hosted on youtube and can easliy be integrated into your own website.
Floor Plans
We create interactive floorplans from builders plans supplied by vendor, incorporating interactive use of the still images our photographers have taken.
The floor plans are displayed online and when your mouse moves over a camera position, a quality image shows up. A great tool for raising the profile of the property and creating another point of difference.
Your floor plans will be presented on a micro-website with your logo which is linked to your own profile page.
360 Panoramas
Our 360 Panaroma Virtual Tours are the next best thing to actually being there. The full screen 360 panorama is a 360° view of the interior or exterior of a property. By moving the mouse the viewer is in full control of what to see or where to go.
Microsites
We can provide a complete micro-website with agent profile (or seller profile for private sales) or a property description, image gallery, floor plans and other services to make it a complete experience for your target audience.
Everything is designed to match your graphic profile of course by our in-house web developer.
Home Staging & Preparation
Preparation is everything if our professional photographers are to do justice to your home presentation.  It is one of the most important approaches to marketing. A poorly presented home will reduce buyers interest and reflect badly on your home. Feel free to use our preparation guide that can be found on the Resources page. We normally expect the house to be fully prepared prior to our photographer's arrival but we also offer home pre