Business Profile
Peter King – Giggle Entertainment Network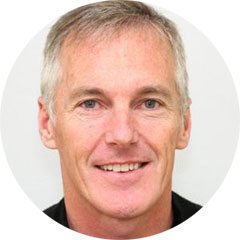 Company: Giggle Entertainment Network
Postal: 2 Larchwood Lane, Parklands 8083
Social Media:
Growing up in Dunedin and having lived in Christchurch since 1995 I think it's accurate to say my horizons might not be broad but my love of Te Waiponamu is deep. I've also lived in Blenheim and Nelson and explored this place by land and air and the older I get the more I appreciate it.
Lisa, I met 18 years ago and together we reside in salubrious Parklands (great neighbours!) with Lickey the Burmese cat.
A childhood dream of learning to fly was fulfilled Canterbury Aero Club 15 years ago. I still fly regularly and I'm involved with the organisation, having been on the executive committee since 2009 and running our Young Eagles programme since 2007. Young Eagles offers opportunities for teenagers to check out aviation for fun or career in a safe and affordable environment.
My spectacular falls from the mountain bike always amuse Lisa and when the weather's great we'll be outdoors – flying, riding, walking or driving the Mustang.
Giggle Entertainment Network
Having been in business sales for 25 years across a few different industries and in various South Island locations, by June 2015 I was fed up of the corporate grind that was making me miserable in a business that wasn't supporting small businesses but that, I believed, was taking advantage of its customers. So, with the support of Lisa, I found a very different business model that ticked all the boxes; fun, freedom, opportunity and most of all – VERY different!
Now after launching in December 2015 I have a vibrant and growing business in Giggle TV. Perhaps you've seen it around? We entertain people while they wait and use that opportunity for SME's to share their branding message across our networks of digital screens (there are two franchised networks in CH – I own the north-side).
Technically, Giggle TV is 'DOOH'; 'digital out of home' – a marketing medium that delivers tremendous exposure on a budget that many small businesses can afford. Think less than a few cents per impression, all day, every day all over Christchurch and (soon!) North Canterbury.
To find out more – check out our live streaming website, visit a few site locations and make sure you ask the staff about the engagement levels of their customers with Giggle and then contact me. There's no obligation and no cost to just have a chat and find out if Giggle TV would suit your marketing plans.