Business Profile
Sue Alexander – Alexander Ergonomics Consulting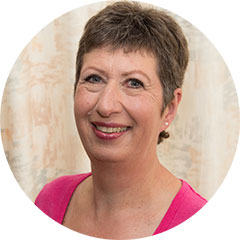 Company: Alexander Ergonomics Consulting
Postal: PO Box 12191 Beckenham, Christchurch
Social Media:
People are a valuable asset. It's not helpful if they are working in pain or getting injured.
When I started off my professional career as a physiotherapist I was 'the ambulance at the bottom of the cliff'. I prefer to work from the top of the cliff preventing injuries. I completed my post-graduate study in ergonomics/human factors and become a Professional Member (Associate) of Human Factors and Ergonomics Society New Zealand so that I could help organisations to set up their work for optimal performance. After working for 16 years as part of the Canterbury DHB health and safety team I launched my own ergonomics consultancy business so I could work in a variety of workplaces.
When not working I enjoy the outdoors especially walking, tramping, cycling and skiing with my husband and our grown up children (when they are not busy with their own adventures!).
Alexander Ergonomics Consulting
Alexander Ergonomics is about 'designing the work to work for people'. This means assessing what people do, how they do it, where they work and how it is organised to identify potential risk factors that may affect productivity, safety and comfort.
With a thorough and objective understanding of the work requirements and combination of risk factors I provide recommendations on how to make things work better so that it is efficient (tasks are easier to perform and less likely to result in errors); safe (elimination or minimisation of injury risks); compliant (meeting best practice and legislative requirements); comfortable (no pain or discomfort) and that the work environment is pleasurable to work in (provides a positive experience for staff and clients).
Services are tailored to meet the unique needs of each workplace. The following is an overview of your choices:
Worksite assessments (a) worksite audit: one-hour assessment of agreed workspace (not individual person) to identify opportunities for improvement (b) work area design and layout: evaluation of specific work space to determine optimal layout, space requirements etc. (c) comprehensive work system evaluation: in-depth analysis of work processes and environment.

Individual assessments (a) workstation check for new employees or those without discomfort (b) workstation assessment for people experiencing discomfort when working with computers or other workstations (c) in-cab assessments for those operating machinery or vehicles e.g. excavators, trucks.

Specific ergonomics analysis (a) task analysis: detailed assessment and description of tasks performed that can be used to help occupational medical specialists understand a person's role (b) product design review to provide insight into appropriateness and usability before you purchase.

Safer Handling and Moving: developing a coordinated approach to make the handling of objects and/or people safer through facility design, provision of appropriate equipment, empowering local champions and risk-based training.

Training: options include 'Using your computer safely'; '5 Steps to Safer Lifting' plus a range of patient handling modules. All sessions are interactive with participation encouraged. Note that training is usually more relevant when it is combined with an assessment of the work area.