Project Description
Trudy Smallridge – Tandem Solutions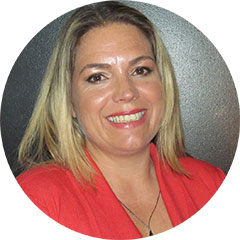 Company: Tandem Solutions Ltd
Postal: PO Box 9445, Tower Junction, Christchurch 8149
Social Media:
Tandem Solutions was founded by Trudy Smallridge, to offer a specialist service providing support and solutions to busy businesses throughout the South Island.
Trudy has an extensive background in the construction industry, as an executive assistant, co-ordinator and project manager.  Working for some of the leading names in the industry, Trudy understands first-hand the issues and problem solving capabilities required, and has developed strong time management and organisational skills, giving her the ability to tackle any problem.
Tandem Solutions offers project support and transport solutions throughout Christchurch and the South Island businesses.    For whatever help you may require, Tandem Solutions gives you the ability to tap into the resources of an experienced team, without having to commit to hiring and training staff.
"I'm delighted to help local businesses. For this reason, I've setup my range of services to cater to larger clients who need help on a regular basis, or with a large scale project. At the same time, I love working with smaller clients who call on me when a staff member calls in sick, or during busy times when they need an extra set of hands."
Tandem Solutions offers project and transport solutions to Christchurch and South Island businesses. Our services provide you with the resources of a large, well-equipped and experienced team without the commitment of having to hire and train staff.
We offer the convenience of having your own delivery and pick-up service, without the usual costs.
What we offer:
A 6 tonne, flat deck truck enabling delivery of smaller loads and providing easy access to difficult sites. 2014 10 08 13.08.35

Experienced truck driver to deliver your load safely.

Delivery in and around Christchurch and Canterbury region.

Waste disposal

Palette and steel salvage to save you money and help the environment.

After hours delivery available. Conditions apply, contact us for more information.
Who we work with:
Builders who need pick up and delivery of building materials (including reo, mesh, steel, timber, joinery, bricks, tiles, hardware etc.).

Residential customers moving homes. We can also move your personal effects to storage if you are going into temporary accommodation.

Tradespeople and landscapers in need of an effective and affordable transport and delivery service of building materials, aggregates or other materials.
Now deliveries are even easier with a 20 tonne flat deck hiab truck. We can deliver to remote locations with no one on site. 10ft containers, small buildings, construction materials, machinery, farm equipment and general goods. Most competitive rates in Canterbury.