Business Profile
Claire Barber – Crystal Clear Accounting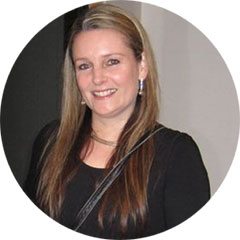 Company: Crystal Clear Accounting
Postal: PO Box 76094 Christchurch 8548
Social Media:
I have been running my own chartered accountancy practice since 2011 after spending many years working in a local CA firm and in the building and manufacturing industries prior.
I enjoy helping clients understand their financial position in plain English. I believe that tax compliance should be a straight forward and easy process and i work on streamlining my clients accounting function so that they can focus on what they do best. Tax obligations should not be a surprise and that is why I encourage my clients to use xero or other cloud based software so that we can report their financial and tax position in real time.
I also enjoy helping my clients identify their goals and assist them with budgeting and cashflows to formulate a plan to achieve those goals.
Crystal Clear Accounting Ltd is a boutique online accountancy practice based in Christchurch.
We pride ourselves in being approachable and caring about our clients as if we were part-owners in their business.
Services we offer:
Preparation of Financial Statements and Tax Returns:
We aim to complete your annual financial statements within 4 weeks of receiving your information. We don't just mindlessly prepare your accounts – we analyse your performance and look for ways to save you money.
Preparation of GST Returns:
There are plenty of reasons to get us to prepare your GST Returns;
Less paperwork for you means more time to grow your business

You have the confidence of knowing that your GST returns are being done by the professionals

The more often we are involved in your business, the more chance we have to analyse your performance, monitor cashflow, spot opportunities and predict your Income Tax.
Preparation of Payroll & PAYE Returns:
Using Crystal Clear Accounting for payroll services is a great way to safeguard confidentiality of wage information and ensure Employment Law is being adhered to with regard to leave entitlements & Kiwisaver.
Other services we offer include:
Trust Administration

Management Reporting for your bank manager

Budgeting and Cashflow forecasting
Bookkeeping Advice
We can assist in choosing an accounting package to suit you and your business.