Business Profile
Vasily Khrapov – SBA Burnside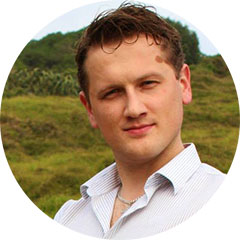 Company: SBA Burnside Limited
Postal: 501 Wairakei Road, Burnside, Christchurch
Social Media:
I've lived in Canterbury for most of my life. After finishing my post-grad at the University of Canterbury I moved to Auckland to start my career. After spending nearly 8 years in Auckland, we decided we miss Christchurch and took a risk, moved back and started an Accounting practice on Wairakei Road.
Personally, I consider myself an interesting accountant, hopefully breaking the age-old stereotype that accountants are boring. I'm outgoing with numerous, dangerous, hobbies and interests such as free diving, scuba diving, skiing and traveling (21 countries so far!).
Now I'm also a proud husband and father to our new boy, Alex.
At SBA Burnside we take a personalise approach to you and your business. We aim to help our clients grow their business by not having to worry about their tax compliance, bookkeeping and expensive accounting fees.
We service all types of small to medium businesses, from rental properties to companies with turnover of $1.5m. We offer the following services for our clients:
Monthly or Annual Accounts

GST & PAYE

Rental Property Accounts

Company Formation

FBT Returns

Free Xero training for our clients

Free tax and accounting advice (seriously, call, email or just drop in)
We are a registered Tax Agents and member of Accounting and Tax Agents Institute of NZ (ATAINZ)