Business Profile
David Colloty – Martz Group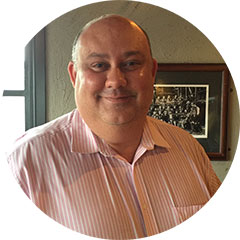 Freephone: 0800 389 0777
Phone: +643 389 0777
Mobile: 027 450 8429
Email: dcolloty@martz.co.nz
Website: www.martz.co.nz
Company: Martz Group Limited
Postal: PO Box 13-010, Armagh, Christchurch 8141, New Zealand
Social Media:
Dave joined Martz Group as a Senior Accountant in October 2016 and has a strong background in accountancy and taxation.
He's paddled in commercial accounting waters with the world's, second largest shipping company, worked in both small and medium sized accounting practices as well has heading his own small accounting and tax consultancy, so he brings a wealth of experience to the team. One of his many skills is studying client's financial statements to determine areas for possible improvement. He will listen to you and discuss possible strategies with you that he and the rest of the Martz team can develop to help grow your business.
Dave and his wife Jolanda recently moved their family to New Zealand from South Africa adding another culture to our tribe. They and their two active boys have taken to the kiwi lifestyle likes duck to water! In between rugby, cricket, basketball, swimming, mountain biking and hiking they enjoy a good "braai" (that's "South African" for BBQ), and supporting the Crusaders of course. Masterchef cooking shows are popular in the Colloty household, and often, Dave and the boys will try to replicate some of the awesome dishes from the show, with varying degrees of success. . With an awesome city so close to a stunning rural lifestyle, he and his family have quickly made Christchurch home.
Accounting Services with a difference
All accountants are the same, right? Wrong!
There are three types of accountants
Those that can add up

Those that can't
Okay, so that was a cheap joke, but the fact is we're not all alike. By utilising a Martz Group accountant you will get someone who has actually owned and run a real live business so has worn your shoes so to speak. Someone who can tell it like it is – and more importantly tell you what you need to hear – before you need to hear it.
We offer all the usual services and then some
Compliance Accounting Services

Business Development Services

Coaching and Mentoring Services

There through thick and thin services