Business Profile
Lucette Hogg – Alama Documentation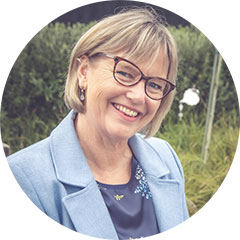 Company: Alama Documentation
Social Media:
I'm passionate about helping small business owners clear up headspace.
I facilitate effective delegation by documenting core processes and procedures using simple concise language. This reduces miscommunication and misunderstanding and ensures consistency and quality of delivery of your business outputs.
I'm also a master researcher and will hunt out the right app or solution for your unique knowledge management needs. Qualified in Information Mapping and writing for social media, web or paper applications, I'm your girl when it comes to business documentation.
My core widgets are process maps, standard operating procedures, submissions and planning documents.
I will run workshops to gather the data, spend many hours sleuthing to determine best practice and then hone in on the perfect way forward for you.
Of course these types of documents are never finalised before something changes. So I capture the information in such a way you can update the documents yourself or I can update them for you remotely. There are many apps available to help us do this so I will work with you to get the right tool at the right price.