Project Description
Nathan Miglani – Loan Market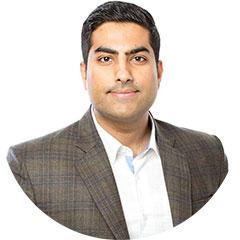 Company: Loan Market
Social Media:
After gaining great experience from ANZ Bank as a Home Loan Specialist and delivering exceptional results, it was natural for me to join the high-performing team at Loan Market.
I consider one of the most important aspects of my service is ensuring clients have a thorough understanding of their situation and what will suit their needs now and in the future.
I work with clients to choose the right finance solution and negotiate the right interest rates whether a client is buying their first-home, next home an investment or commercial property, or simply re-financing to get the right deal.
Being a family man and a property investor, I understand how important time frames are and with an in-depth knowledge of the home loan market, can quickly and accurately identify the lender and products that suit the client and negotiate the right deal.
I pride myself on honesty, integrity and professionalism; values that motivate me to go the extra mile to get the right results for my clients.
The team at Loan Market Metro have many years' experience advising people of their loan and insurance options. By doing all the legwork for you, such as completing paperwork and liaising with solicitors, we make organising your loan and insurance applications easy and stress free.