Business Profile
Jude Stirling – Crunch Accounting Services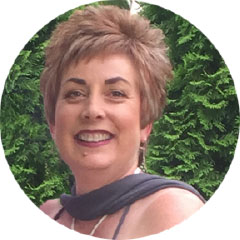 Company: Crunch Accounting Services Ltd
Social Media:
I form close partnerships with my clients enabling me to understand your unique situation and customise my services to suit your needs. At Crunch Accounting I pride myself on providing the best solutions for my clients and their businesses.
I am positive and energetic about my work and my clients, rising to any challenge and thrive on the successes of my clients.
Crunch Accounting Services
"Our focus is on being genuinely helpful to clients by providing a high quality accounting and tax compliance service as well as business support while keeping pricing fair and reasonable."
Crunch Accounting was founded by Jude Stirling when she identified a need in the accountancy services market to give excellent service and advice to small-to-medium sized businesses.
We believe each person who comes to us is important. There are no large clients or small clients – only valued clients who we treat with honesty, integrity and respect. Crunch Accounting is dedicated to providing flexible and efficient bookkeeping, accounting and tax services to help you and your business continuously improve.
Using current software in the Cloud we can provide efficient advice to you, however we won't mind if you bring us your accounts, neatly notated and colour-coded in crisp plastic files or in a cardboard box which has found itself the place for all those receipts you know will come in handy "one day".
We are part of the new face of accounting firms, offering clients easily accessible advice and reporting at affordable rates. No client is too small for Crunch Accounting.