Business Profile
Stephen Ferguson – One Agency Real Estate Specialists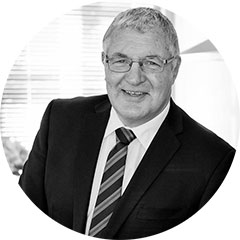 Company: One Agency Real Estate Specialists Limited
Social Media:
Stephen has worked in a number of roles requiring trust and responsibility and has had a Government commendation for his negotiating skills in a crisis situation. This strength area has been well utilized in a successful 3 years as a Real Estate Salesperson. He has now aligned himself with the One Agency brand as he believes that they are best suited to facilitate positive outcomes for his clients and customers. Stephen continues to serve the community as a JP and in his spare time he relaxes with family, a good read, watching a bit of sport and enjoying coffee with friends.
One Agency Real Estate Specialists
VISION
The vision of One Agency Real Estate Specialists is to provide an outstanding level of service to our clients and customers in all aspects of residential Real estate. We aim to honour each client and their property thereby producing optimal outcomes. We believe that building long-lasting relationships with our clients and customers will establish our agency as the preferred real estate company within our market area.
MISSION
Our mission is to listen and understand our client's and customer's situation so as to provide successful solutions and outcomes for their real estate needs. We take care in providing the most accurate and up-to-date information while maintaining and upholding the legislative requirements for our profession. We conduct our business efficiently and with integrity. We have a sensible fee structure and offer a full suite of marketing options